Save with our Bundles
Our Heylo bundles are packed with our most popular items, saving you time and money! Scroll down for more info on each one.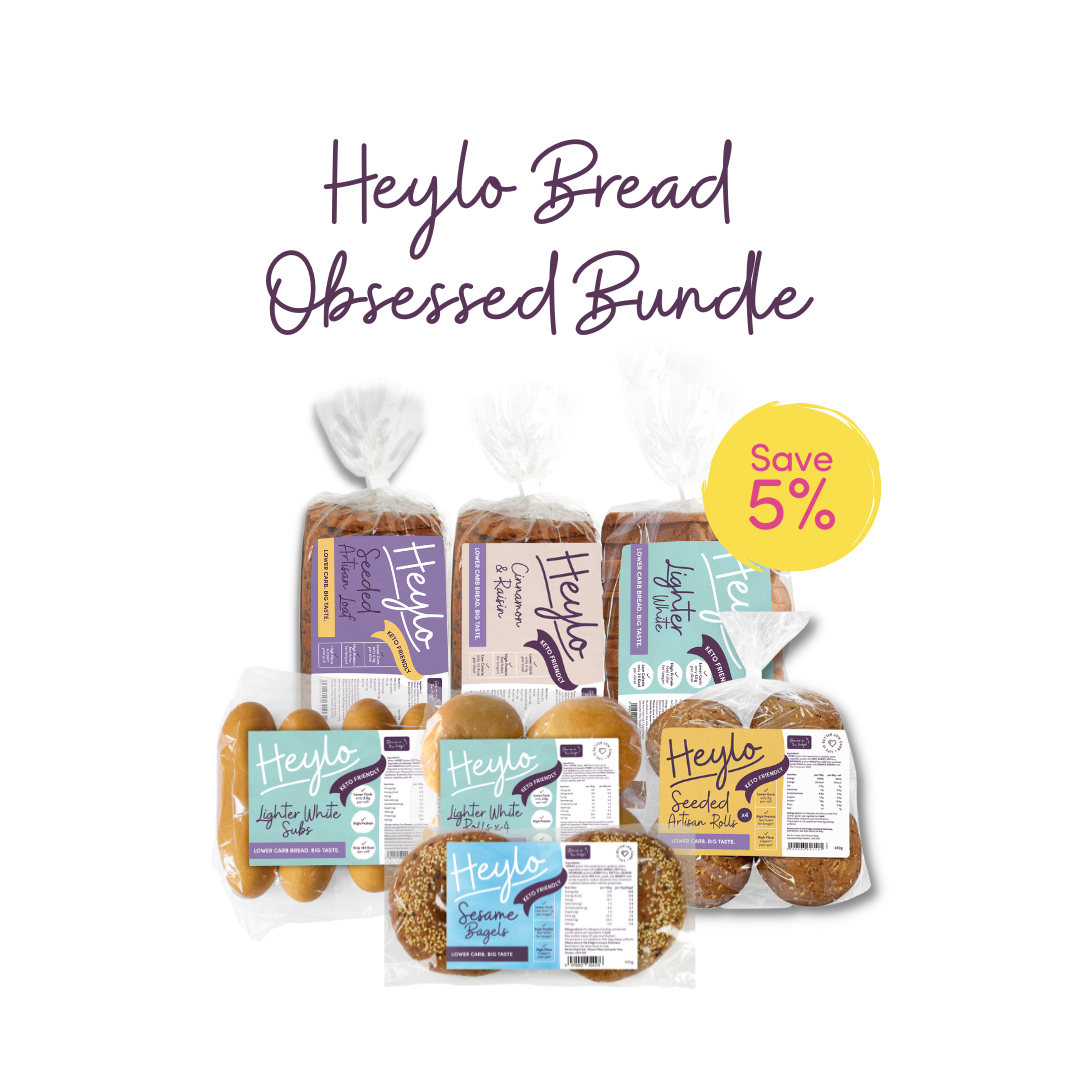 It's all about that bread! Specifically, Heylo's amazing range of low-carb and keto friendly loaves, bagels and buns. Get one of every bread we make in this fridge and freezer-friendly bundle and save 5% on the RRP. Heylo defrosts in no time at all, so it's the perfect way to get stocked on low-carb bread for the weeks ahead…
For: The 'bread-heads' and 'loaf-lovers' looking to keep it low carb all the way.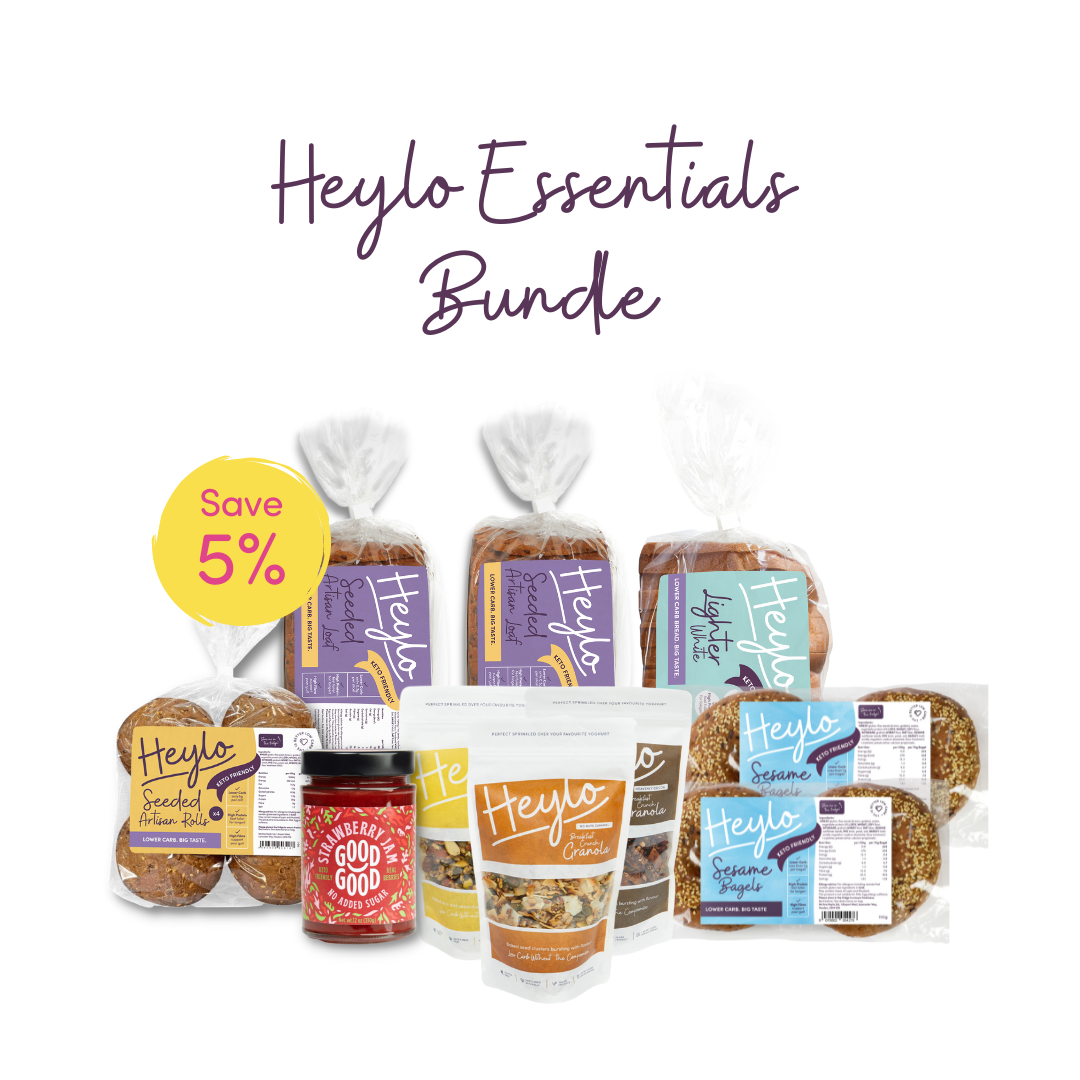 Get stocked up with approx. two weeks' worth of amazing low carb products - we've included several low carb breads, cereal and a jar of Good Good's Strawberry jam in this one, so you'll be covered for breakfast, lunch and dinner! Save 5%.
For: People seeking a solid collection of amazing low carb products to dip into throughout the month, or pile through during a serious two-week low carbing period.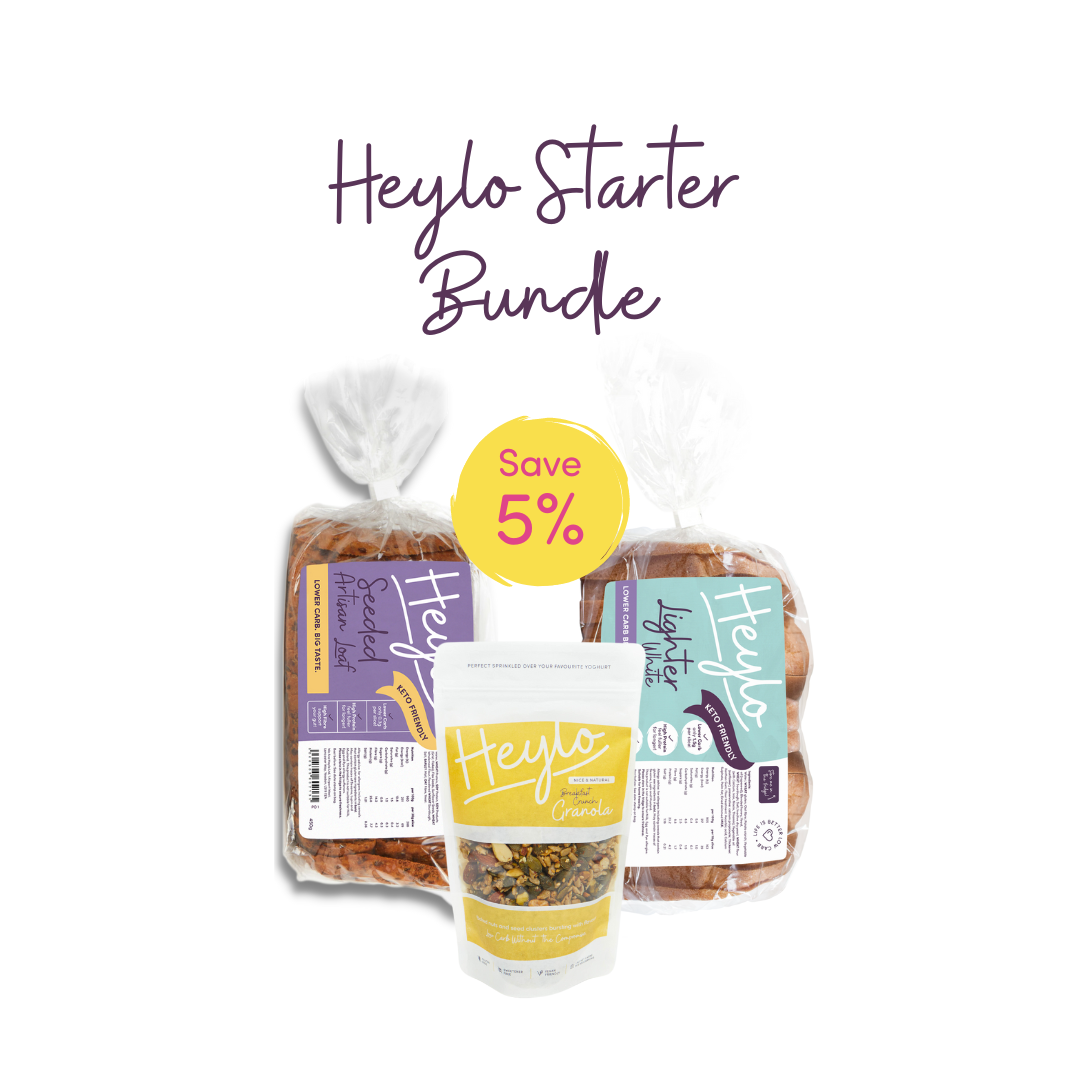 A smaller bundle for those new to Heylo and just wanting to dip their toe in the water. We've got a couple of our best-selling loves and a pouch of cereal here. Bought as a bundle, you'll save 5% on the RRP.
For: Those who've read the reviews and are looking to see if the 'tastes just like normal bread' hype is warranted (we have no doubt in our minds!). Also - a great little top up option for customers running a little short.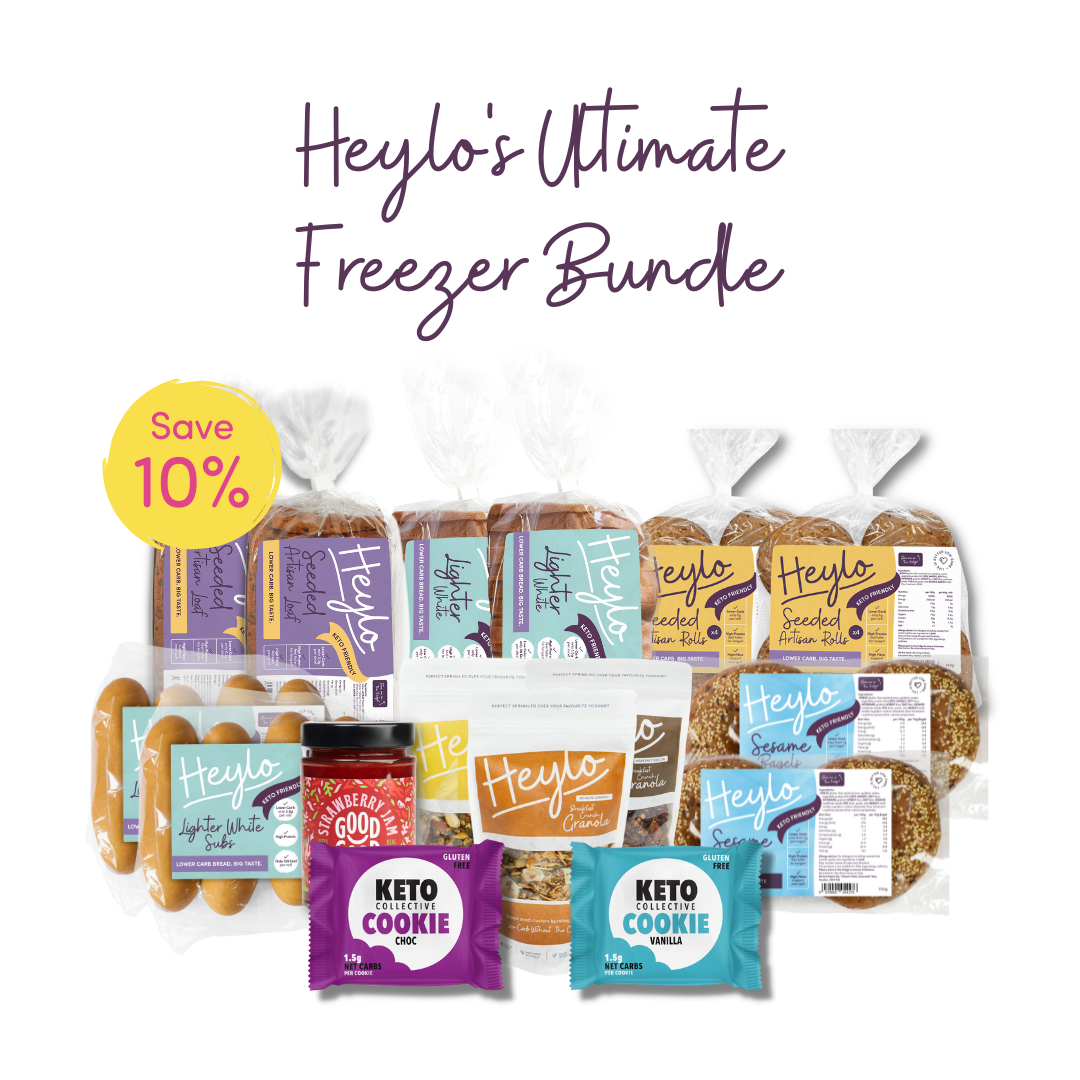 You'll never get caught short with this one! Breads, cereals, jam and cookies to last you the whole month - it's the ultimate pay day treat. Save a tasty 10% here.
For: The serious low-carb and keto dieters who need to rest-assured that they'll never be without a good selection of foods in their fridges, freezers and pantries.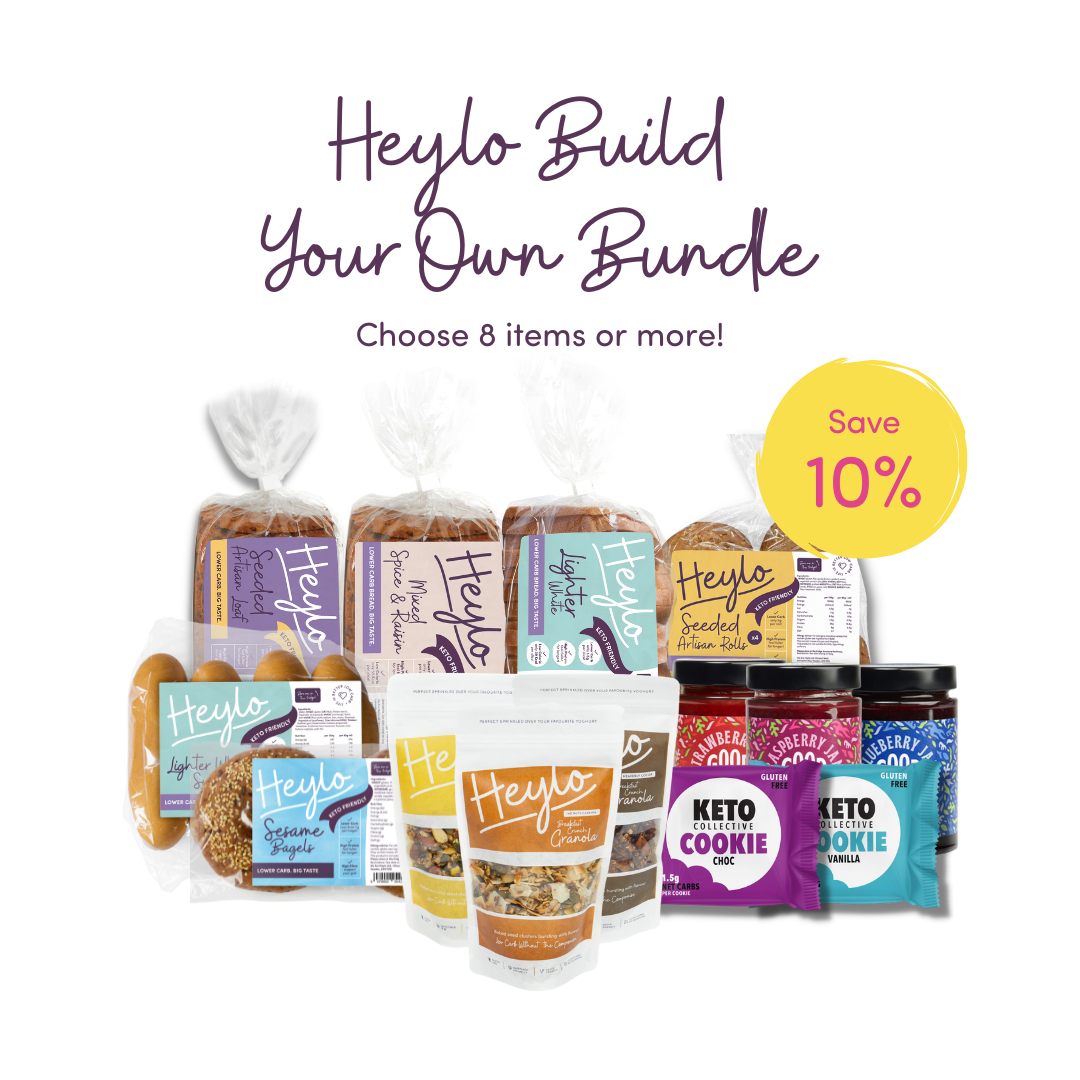 Not sure you agree with our selections above? Well, that's fine — you can do it your own way with our fantastic mix and match bundle! Save 10% when you select 8 or more items!
For: Anyone look for specific combinations and total control of their low-carb and keto food order.